Precision healthcare through circulating tumor DNA analytics
Comprehensive cancer assays
Built on a strong scientific foundation, our research assays are tailored for individual cancer types, detecting DNA mutations, copy number alterations, and rearrangements in genes of interest. With prices starting at 900€ per cell-free DNA or tissue sample, our assays are a great choice for pharmaceutical companies and research organizations.
Residual disease detection
Our residual disease assays achieve extreme sensitivity by tracking up to 100 different somatic mutations present in the patient's cancer. After establishing a patient's mutation profile based on a tissue sample or informative cfDNA sample, the price for subsequent residual disease analysis is 200€ per sample.
What is circulating tumor DNA?
Every person's blood carries billions of DNA fragments released from cells in their body. In a person with cancer, some of these fragments originate from cancer cells. Starting with only 10 mL of patient blood, we extract the circulating DNA fragments, analyze them, and construct an atlas of the cancer cells present in a patient's body.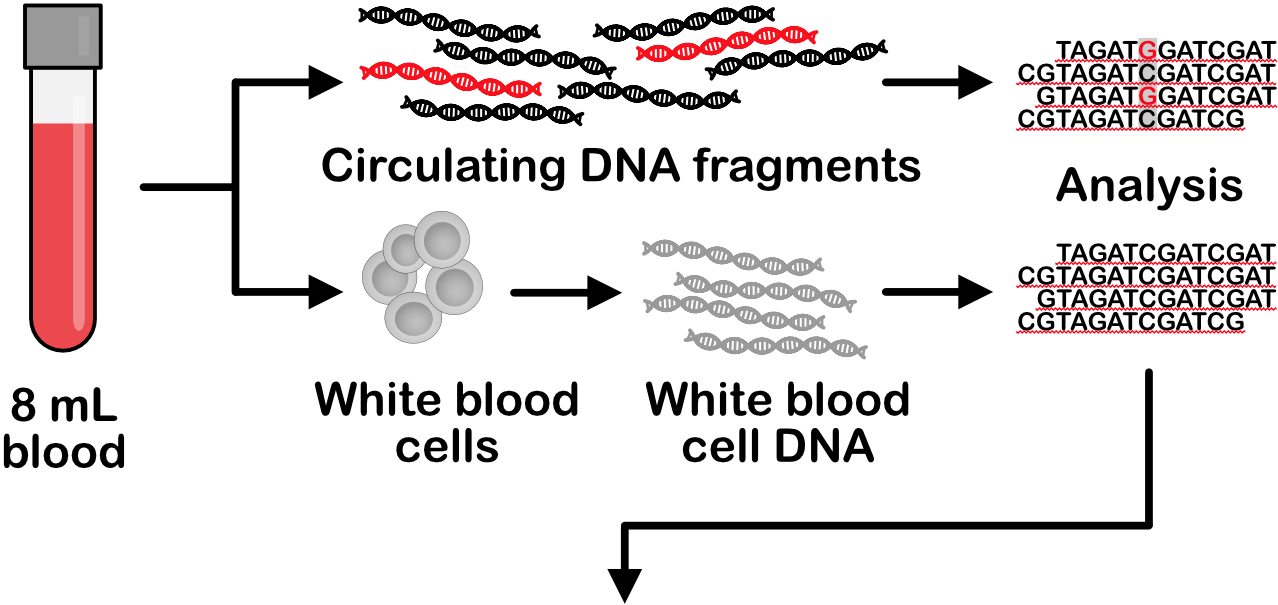 View example patient report